China's dire environmental issues
A semester in Beijing revealed the seriousness of one of China's many environmental dilemmas: polluted, unsafe water.
Tue, Jan 12, 2010 at 07:55 PM
Fresh off the plane from a whirlwind semester abroad in Beijing, not only have I learned a lot about Chinese culture, language and history, but I was also able to observe life as a local Beijinger and experience the ways extreme environmental issues have affected Chinese life. From waste issues to air pollution to droughts, China is experiencing some of the worst environmental problems to date as it continues to expand and progress as a powerful nation.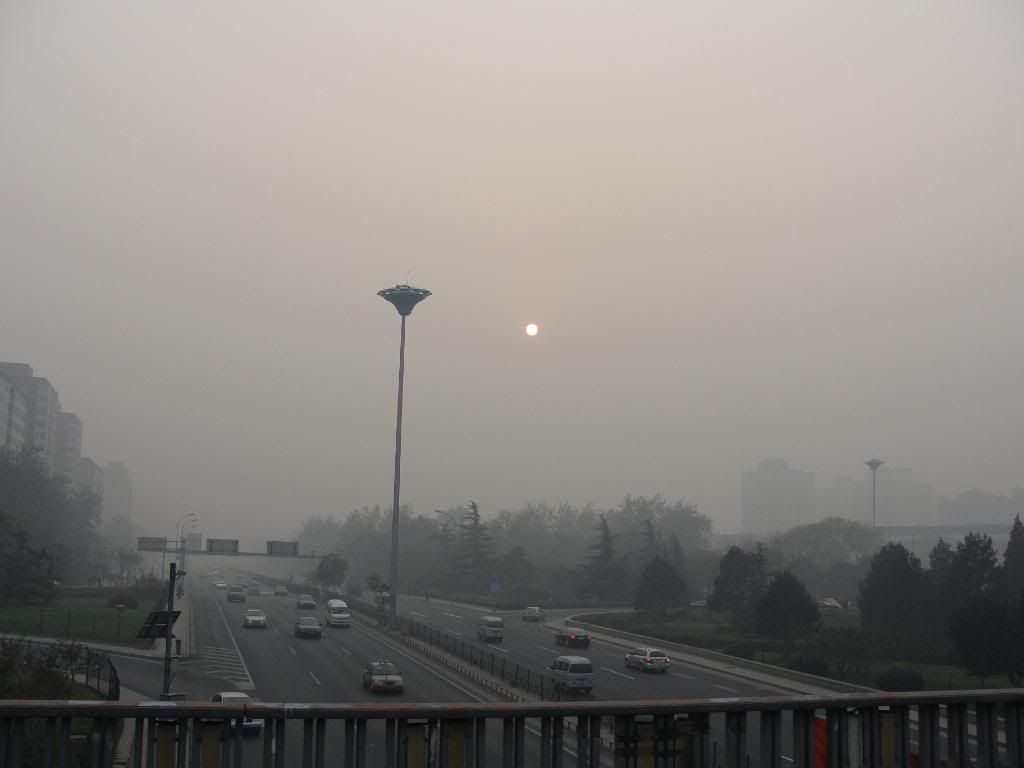 Living as a college student in Beijing, I became accustomed to the local means of recycling, preserving water and taking care of trash and was very suprised when comparing it to life in the U.S. One of the country's worst problems is unsafe drinking water.
Due to water pollution scares in China, you cannot go anywhere without spotting a hot water machine which dispenses water at a temperature past the boiling point to ensure clean, drinkable water. College campuses and corporate businesses provide inhabitants with hot water pitchers to collect clean water from the hot water machines as a way to have drinkable water all day long. In my college dormroom, my roommate and I shared a hot water pitcher which we used to make tea, brush our teeth, wash fruit and vegetables, and of course, to drink. Locals carry around resuable water bottles filled with either tea or hot water and rarely purchase plastic water bottles because they are considered expensive and wasteful. Garbage cans in Beijing are divided into sections seperating waste into categories such as paper, plastics and other waste. Local people collect glass bottles and recyclable waste and bring it to nearby recycle stations for small amounts of money or to create recycled products.
Water conservation has become a huge effort for China, specifically Beijing, due to the North-West water diversion projects in which government officials are planning to divert clean, abundant sources of water from western areas of China to water-scare areas of northern China like Beijing. In this way, small, local efforts such as promoting resuable water bottles and limiting water usage have helped highlight the importance of the issue to the public and create better awareness.
A field trip for one of my classes to the Miyun Reservoir led us on a "water walk" — an informative tour and presentation of the reservoir, which is Beijing's main source of clean, drinking water. Officials at Miyun stressed the importance of their organized "water walks" as a method of involving the public in educating themselves about the water problem in China. These walks help people realize that Beijing's water source is diminishing and allows them to visualize the cruciality of preserving water and promoting environmental action to resolve the issue. Representatives at Miyun Reservoir commented that public awareness and education are the only methods of furthering environmental efforts.
From China to Connecticut, it has been interesting to see the differences in environmental efforts and lifestyles. My experience in China has helped me transition back to life in the states and has made me appreciate the environment all the more. My time abroad provided me with great learning experiences; from seeing the seriousness of China's environmental situation, I've been able to adopt some methods that I can use to improve my impact on the environment here in the U.S.
Photo: Kasey Lum
The opinions expressed by MNN Bloggers and those providing comments are theirs alone, and do not reflect the opinions of MNN.com. While we have reviewed their content to make sure it complies with our Terms and Conditions, MNN is not responsible for the accuracy of any of their information.