Fri, Jun 12, 2009 at 12:45 AM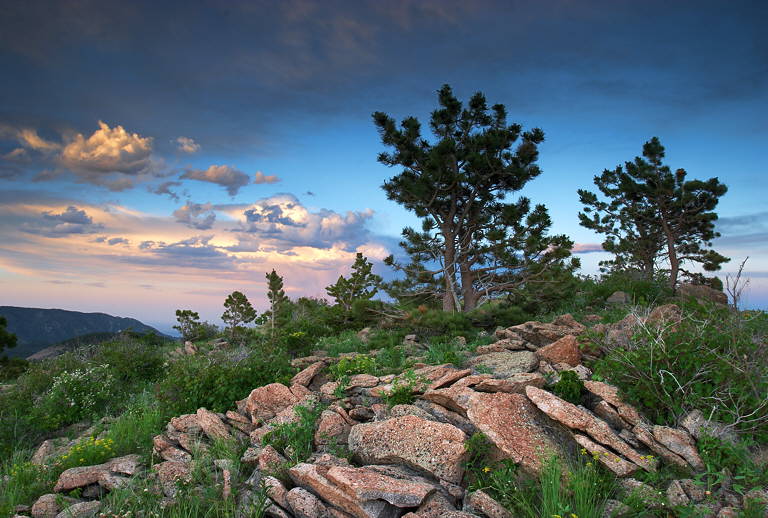 Yippee kai ayyy! That's with an echo, folks, because I'm hollering at you from Gold Hill, Colo., just 20 minutes above Boulder. I was stranded without Internet access last week, but now I've got things up and running and I'm ready to fill you in.
I'm currently living and working at the Colorado Mountain Ranch teaching little seedlings about the wonders of sustainability. I serve as both the "earth instructor" and a member of the corral crew. I wake at the same time my friends back home go to bed, to feed my iron-shoed friends. I then move on to my 7 year olds to explain the wonders of recycling and answer questions like "What happens if you feed a deer Laffy Taffy?" It is a heavy task to teach children about environmentalism, but I am so lucky to have such advanced students here. On a day-long hike yesterday, one kiddo was able to identify a different plant just about every 10 feet while another explained to his friends how conventional sunscreen is bad for the ecosystem. It's a true joy working here, and it keeps getting better!
Look forward to future posts about my time on the ranch. Outhouses ("flushies"), 7 year olds, lots of Skittles, and three months of non-stop nature should make for some interesting stories. Be sure to
check out the ranch's website
.
The opinions expressed by MNN Bloggers and those providing comments are theirs alone, and do not reflect the opinions of MNN.com. While we have reviewed their content to make sure it complies with our Terms and Conditions, MNN is not responsible for the accuracy of any of their information.