Wed, May 06, 2009 at 11:55 AM
Hip hip hooray! Great news for Western Kentucky University ... heck ... great news for the whole of Warren County!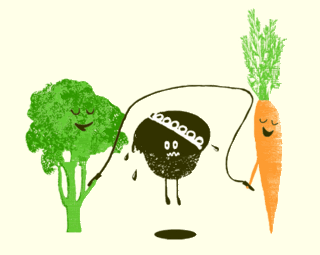 Last night I attended the weekly Student Government Association meeting to plead my case for the dire need for funding to start an organic farm on Western's Agriculture campus. We have the land (about 1.5 acres) and we have the people power, but we didn't have the moolah. Well, prepare your palates people, because after several eyelash bats, a few minutes of schmoozing and a whole lot of work ... we got the money! The funds of about $2,500 will by no means cover everything we need, but it's going to put a fantastic dent in the price of seed, hand tools, organic fertilizers and farmers market set-up. I can't wait to get started, but now I need to start raising awareness about the sustainable agriculture class.
We're going to kick junk food off our campus and give everyone access to fresh, responsibly raised veggies! It's a radish revolution! A scallion shake-up! A carrot coup! OK, but seriously ... woo!
The opinions expressed by MNN Bloggers and those providing comments are theirs alone, and do not reflect the opinions of MNN.com. While we have reviewed their content to make sure it complies with our Terms and Conditions, MNN is not responsible for the accuracy of any of their information.